I couldn't resist picking up a little 50 States quarter collector board booklet the other day. I thought it was a steal at under 5 buckaroos. AC Moore, I think.
compliments of photobucket
And since we have a (hoping to go someday) Disney fund over-flowing with quarters + two kids who looooove sorting, I just knew it would be a great activity for them.
And sure enough. They're working together at this very moment. Sorting. Counting. Together. Recounting. Multiplying. Adding. Subtracting. Busy trying to fill up our booklet. Did I mention they're working together? Cause that's a really big deal when you're the mommy!
They currently have 29 states.
Oh wait...make that 30!
I'm getting the play-by-play.
If they can just locate Indiana in the booklet...they'll have 31.
Now Minnesota's on the board! But still can't seem to find Indiana's home in the book.
Now they're really excited! A random pick-up turned out to be super lucky. They found Rhode Island! Which is a very big deal when you live there...
It's a fun project. Although I do wish I'd found a cuter booklet like the one below! Mine is a boring green thing.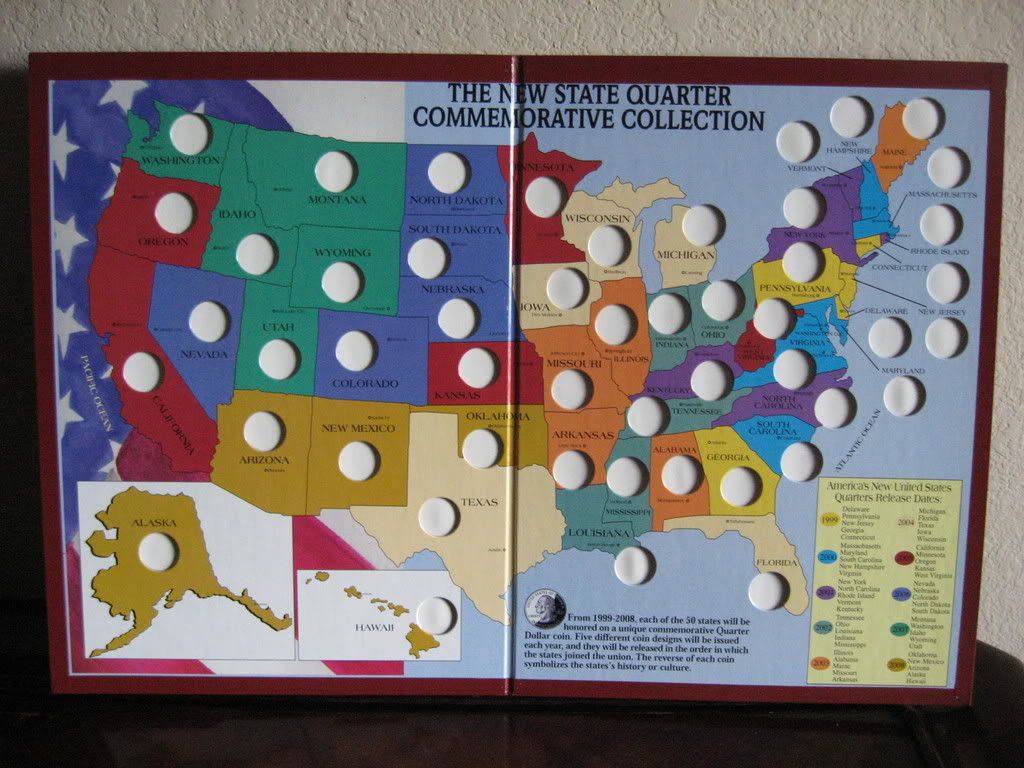 compliments of photobucket
Oh and BTW click
here
for State quarter coordinated lessons plans compliments of the US Mint. They're great. They're grade divided. They're already prepped. And best of all...they're
free
!
I'm linked in over at
love2learn2day
. Thanks to,
Cyndi
, the Math Monday Blog Hop hostess for the lesson plan tip! Hop over there for more fun math-
ish
ideas!